WORM – A Constant Movement
Interview with Charlien Adriaenssens

Charlien Adriaenssens is the art and performance program coordinator at WORM UBIK and S/LASH Gallery. Originally from Antwerp, She gained an MA in Law before she studied Image & Language at the Gerrit Rietveld Academy in Amsterdam. She was part of the "The New Europeans" project, which was the cultural program of the Dutch presidency of the European Council in 2016. During her studies she participated in WORM Parallel University (WPU) program, which is a non-accredited, open participation, experimental community college for avant-garde secondary and higher education. She has worked at WORM since the summer of 2016.

We talked to Charlien about public space, contemporary art and the upcoming programs at WORM.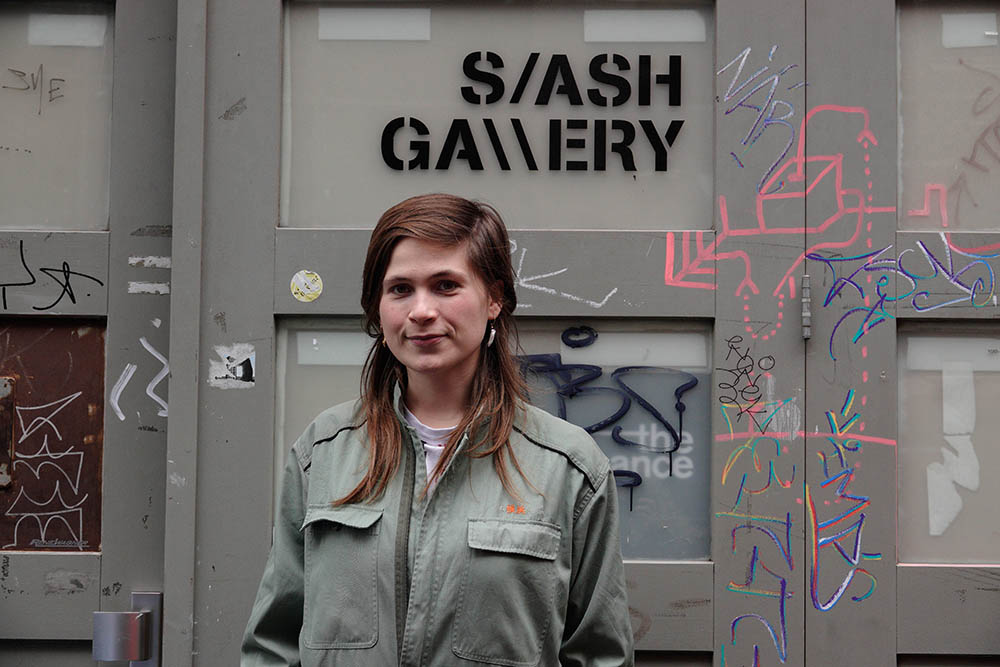 WORM has historically been an alternative art space. What does it mean in terms of content? And what does "Open City" mean?

First of all, it means we don't curate; we are open to proposals. We don't make exhibitions around a theme and select artists and works for it. Artists who want to experiment or communities who have an idea can come to us. It is a very different approach from curated shows. Basically, we don't make exhibitions, we work with people. "Open City" means we don't close ourselves off and determine what is, or is not, art. We are a public centre in the centre of Rotterdam; we are funded by public funds. We believe we should give something back and be open, to be a place of connection. We have giant art institutes working here but we don't really have stages.

All the different types of artists and communities who come here share very different things and we receive lots of energy from that. We always say we don't look for criticism about the world; we look for proposals about how things can be done differently. If you talk about, for example, fighting against polarization and finding new ways of living together and sharing stories together, you need diverse groups to work with. Otherwise it's not justified.

Often artists and performers who come here don't look for a black box or white cube, but rather a space to exchange ideas. For example, Ash Kilmartin, who will have a new performance series from April onwards - chose UBIK because she says the local people like it but also festival curators like it, so it is a space where these people can mix.

We also do exhibitions, but most of the time the artist is present, doing something or there is an element of interaction with the public. Even the film programs are followed by talks, most of the time. I think we have a very broad interpretation of what is performance. We call everything performance, that is, everything which is performed live or connect people.

The public is very used to viewing art in a certain way. When they enter an art institute; they behave according to that behaviour pattern. This leaves very little possibility for surprise.

I have been experimenting with things on the streets in Rotterdam for over two years. It's quite difficult for artists, because they get used to hiding in their studio where it is safe, where they can present something in the context they created themselves. But the street is different. It has its own rules. The idea comes from a project I did in Congo where we were invited to a performance festival. In Kinshasa there are no artist studios, everything happens on the street. While we were talking to people there we created a performance out of the dialogue, right away, on the street. The reactions of course were much more "alive" than in Europe. This experience gave us lots of inspiration about how to reflect on public space. And this type of experiment fits very well to the "Open City" idea.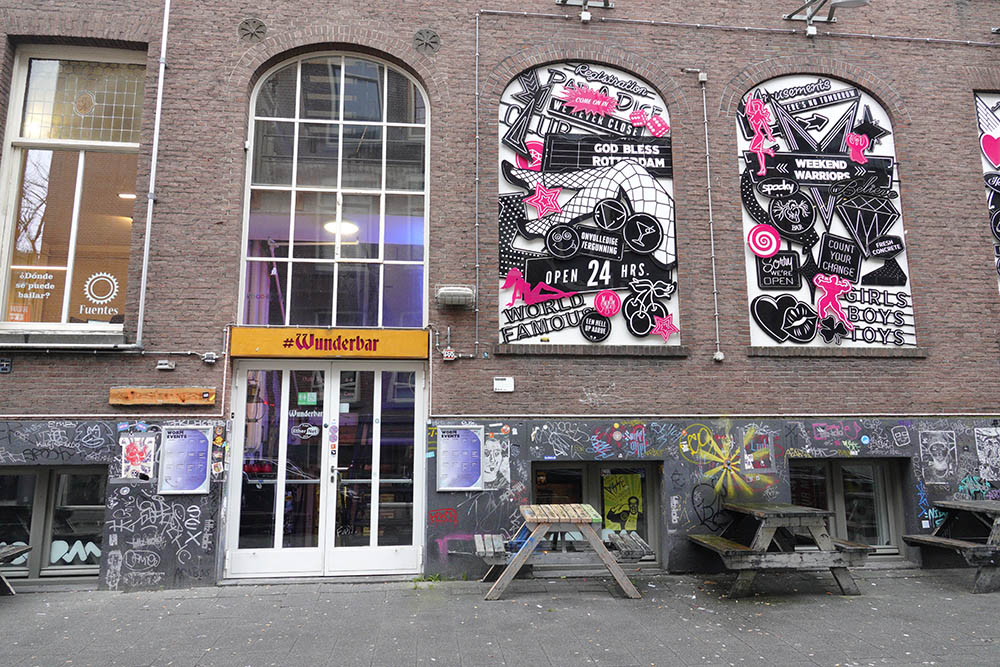 How WORM has changed since you work there? What are your plans for the near future? How do you place yourself in the changing Rotterdam art scene?

When I came to WORM 4 years ago we started out of an idea of having a theatre, a black box. It came from the fact that the rehearsal space for young theatre makers on Gouvernestraat was closed down because KINO had been relocated.

Sometimes I was sitting in a theatre and I found myself bored because I was so familiar with the context. We realized that creating a standard theatre place is what is happening everywhere; people enter the space and they understand the contexts. I missed new ideas, new stories and real experiment. We decided we wanted something else. So we changed the tribune to a kitchen. This move generated a chain reaction. We started to receive applications that wanted something that we didn't have before, like for example, a "dinner performance". We realized there was - and is - lots of potential in this. It's not theatre, it is not a dinner, it's not a real performance, it's something strange!

Since then everything has developed and WORM became a kind of trial-and-error performance space, where performance can be mixed with other disciplines. For example, the Russian musician Kate NV was touring in the Netherlands, but she had four days off between two festivals. So she decided to come to us to learn something new and experiment during those four days. I connected her with Dario Tortorelli, who is a choreographer and visual artist in Rotterdam. It turned out to be a wonderful collaboration. He gave her a dance workshop every morning. The result was an installation with her instruments, where she was dancing and playing around the installation, trying out something very new just for herself.

All the happenings feed us but it's also true the other way around; it feeds the artists as well. Of course we see ourselves as part of the Rotterdam art scene. WORM provides space and time for trying out new things that open up space for new inspirations. In the future we would like to focus more on these elements and develop into a performance production house in the upcoming 4 years. And, partly, we are already doing it. We have the WORM Sound Studio and the Filmwerkplaats, which shows there is already lots of production going on. The difference [for UBIK and S/LASH] will be the focus on coaching artists and creating workshops. Our aim is to help artists to produce new works and also help with the distribution, by helping or encouraging them to play at different places and (inter)national festivals. This plan will "accelerate" in 2021.

How about the collaboration with the international festivals in Rotterdam such as the IFFR?

We collaborate with many festivals in the city such as the Operadagen, TECH ART and IFFR. They are all fruitful collaborations because they bring lots of new artists to us that we didn't know before.

What also works great is the Kunstavond XL, where we always have more than one performance a night. Sometimes it also happens that we just sit and talk together with colleagues from other venues and exchange what we are working on. These conversations are always interesting because everybody does very different stuff and works in a very different way. For example MAMA works with very young curators. Witte de WIth CCA is a museum with an academic approach. Sometimes artists overlap but Rotterdam is not a giant city really.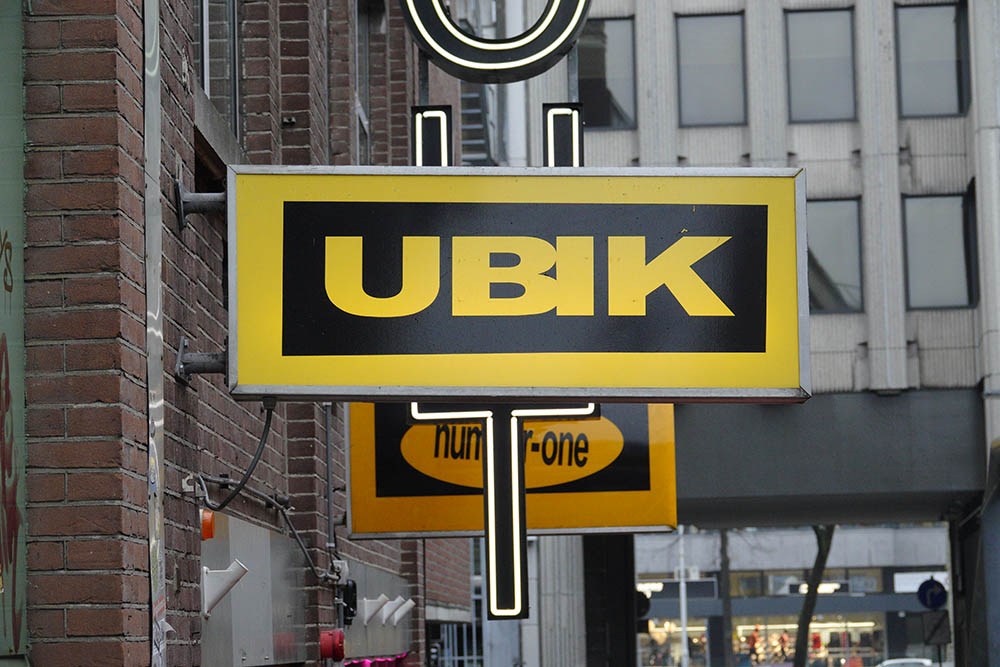 You have many different spaces in WORM's building. S/LASH Gallery, UBIK, Performance Bar, WORM CS. Can you tell me a bit about that? Do they have different roles, how do they operate?

Of course each space has a role because of the space's inherent qualities. UBIK, which is the most hidden, is a black box. Some people don't even know it exists. As an artist you can give your project lots of concentration there. It is also an ideal space for performances that require silence. The gallery used to be a garage, which means you can open the whole door and connect with the street. More and more performers prefer the gallery to UBIK because they don't want to be in the black box. We have of course The Performance Bar that sometimes works together with the gallery. And the WORM Central Station which is a box in a box. It can be turned into a cinema, lecture theatre, a club and a mini performance space, as well as a gig space. Sound-wise, the acoustics are okay but there is a column in the middle, which makes it less suitable for dancers but fine for concerts. Four times a year we have events where we open all the doors, so people can freely "flow" from one place to the other. We like these events because all the different energies of the spaces come together in one night. We also need to work with artists who can handle the characteristics of our places. For example we can't offer a perfect light for a painting, like in a museum. We work with second hand materials and sometimes you can hear what is happening next door through the walls. We are working on better acoustics but we don't want to change much more than that, because we would like to keep the identity of the space.

I would like to talk about your program during Art Rotterdam Week 2020. You have two events coming up. One of them is the third edition of the Not-for-Profit Art Party on Almondstraat and on the 9th February, you are part of the Finissage of The Performance Show the new project by Art Rotterdam at AVL Mundo / Atelier Van Lieshout. Can you tell me a bit more about it?

The story started in 2017 when we had a space at Art Rotterdam. Back then; not-for-profit organizations could rent a place for a low price. It was the first time when WORM participated in the fair and we created an extended performance. The space we had was very interesting, because it was in an intersection of spaces. There were no walls and you could see the other organizations. By the end of the week I knew all the other institutions, it was a great way to network, connect and exchange. The art fair started to be more expensive and also we couldn't have a space any more without walls and a white booth wouldn't have fitted WORM's identity. The year after, 16 not-for-profit curators and organizers, including us, came together to discuss the future. None of them could afford the art fair; at the same time none of them felt that they should be there. I liked the interaction with the other organizations and I wanted to do something together. The first Not for Profit Art Party was at Roodkapje in 2018. This year we are doing something new. We collaborate with Pension – Almonde, which is a temporary community and art project by Stad in de Maak. It is basically a former social housing complex that is sold and planned to be torn down this summer. Many artists live there for six months. There is a not-for profit print room area for example and there is also someone who offers free childcare to single mums, so they can apply for jobs. It is a combination of artist and community projects. From 6-9 February, 10 not-for-profit art institutes will host a group show there and some of them will have a short artist residency. WORM will have three apartments to work with. The opening is on Thursday the 6th February, and we will have performances as well. There will be video art performances, instillations, stories from the neighbourhood and we will take some of our WORM archives open to the public as well. WORM has just celebrated its 23rd birthday and, by coincidence, some of the other institutions like SIGN have their anniversary as well. Showing the archives will be a nice connection to the building itself as it will be demolished and the ground will have a new future. The idea is to reflect on the past and show the future.

We are happy to be at the first Performance Show on Sunday, the 9th February at AVL Mundo, which will be the last day of the event. We were invited by Zippora Elders, the curator of The Performance Show. On Friday and Saturday, more international artists will be presented. Sunday will be more of a local event celebrating artists from Rotterdam. I created a program with R0ts who is still a student, a very interesting spoken word artist talking about social shame and social expectations. The second one is Anthony Huseyin, working in queer performance and then there's Natalia Papaeva, who will present the result of her first experiment she has been working on. She will show at the Supermarket Art Fair in Stockholm, Sweden in April.

Later in February (14/15/16) you will have a 3-day event called The Repossessed, by Bernardo Zanotta. Can you talk about it a bit more?

Bernardo Zanotta is a young artist, filmmaker and film curator living in Amsterdam. He's originally from Brazil, and a member of the artist-run film lab, Filmwerkplaats here in WORM. He will create a "closet theatre" which is a play that is not supposed to be played in a big theatre because of its intimate and fragile themes. It is a theatre that is meant to be played in living rooms or closets, small places. It's a lesbian, violent and intimate performance based on a book. We're really looking forward to it. He will play some part of the performance at the Not For Profit Art Party in Pension Almonde. Visitors will sit around a table where he will play, once a day. A reservation is required, so be quick!


The Performance Show: 7-9 February at AVL Mundo, Keileweg 18. Finissage with WORM performances: Sunday, 9 February, 16.00

Not-For-Profit Art Party |Pension Almonde edition: 6-9 February, Almondestraat 179, Opening: Thursday, 6 February 18.00 – 22.00

'Repossessed' a theatre performance by Bernardo Zanotta: 14-16 February, UBIK